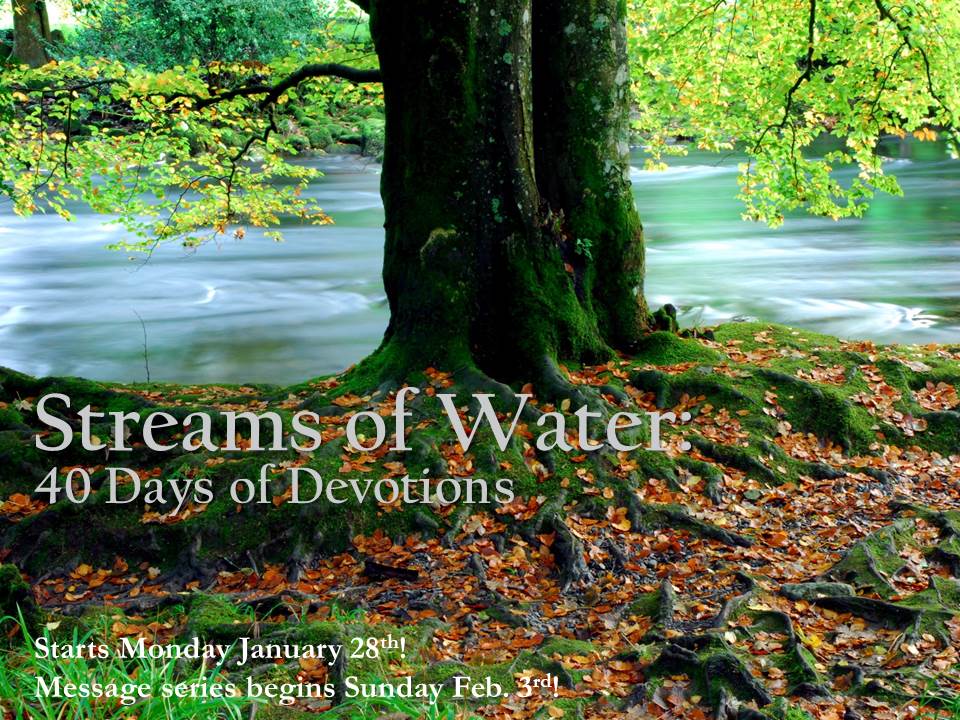 Join us for our new series titled Streams of Water! We will together be going through a 40-Day devotional written by Pastor Kevin starting on Monday January 28th. Coinciding with this will be a 6-part message series on Sunday mornings starting Feb. 3rd. Streams of Water is a devotional designed to help you develop and deepen a daily walk with God through interacting with God and his word. The devotional has six themes (with multiple devotions for each theme), which are biblical values for our lives. These are:
The Centrality of God's Word
Passionate Spirituality
Loving Relationships
Outreach
Disciple-Making
Mercy Ministries
Come join us for this series! Participants starting the series with us will be given a copy of the Streams of Water: 40 Days of Devotions resource for free on Sunday January 27th. You just might find that your life will be transformed by the power of God's Spirit, love, grace, and truth!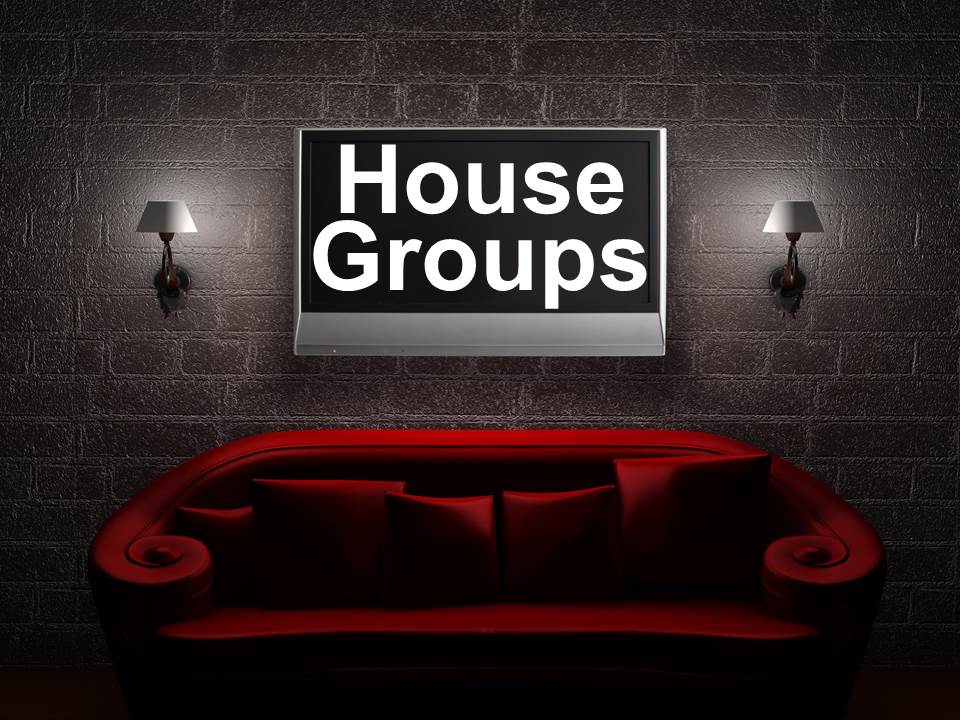 HOUSE GROUPS at The Stream
House groups are our small groups that meet in homes for friendships, mutual encouragement, prayer, Bible study, and spiritual growth.
We have multiple groups in various geographical areas of our city. Below are some details and the contact person for each group:
NEW: Henderson Tuesday Night House Group – 7:30pm. Starts on Tuesday Feb. 12th! Contact Pastor Kevin at 702.326.1642.
North-side Monday House Group – 7:00pm. Contact Harold Casaclang 702.600.2833 or Chris Rehm 702.542.4342.
Women's House Group – Fridays at 10am. Contact Carol Stewart 702.340.8894.
Henderson Sunday Group – Sundays 12:30pm. Contact Mike Nielsen 719.351.3077.
West-side Friday House Group – 7:00pm. Contact Tim Laffoon 661-341-4239.
Men's Breakfast – 8:30 am, 3rd Saturday of the month. Contact Ron Ecklund 702-325-2597.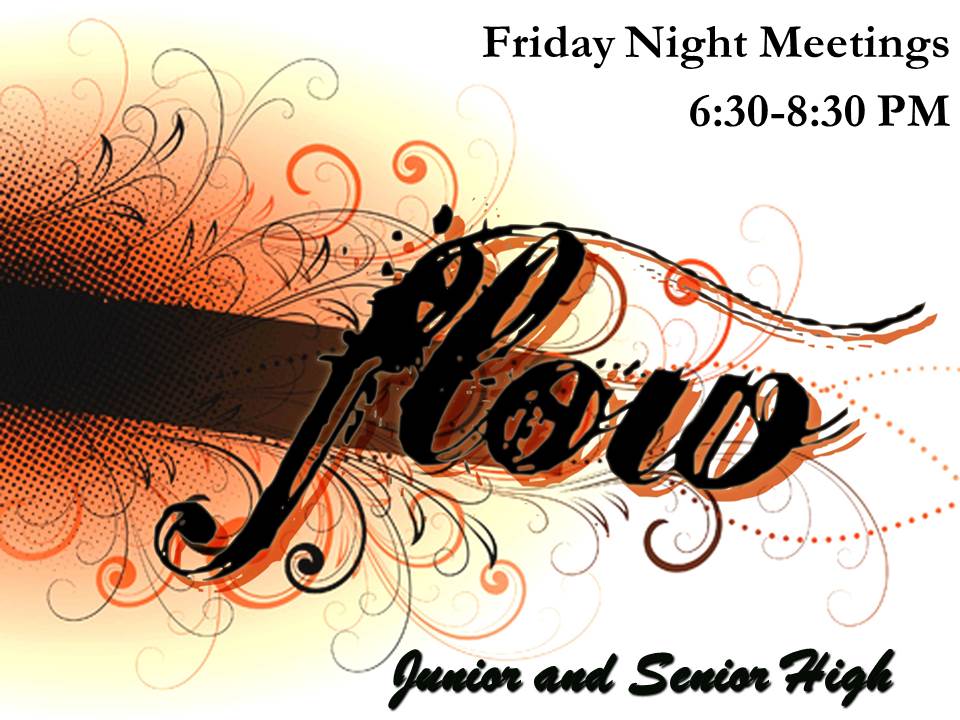 FLOW (Jr./Sr. High)
Friday evenings from 6:30-8:30PM
@ the home of the Scotts
For more info contact any of our FLOW leaders:
Andrew Valles 619.750.9329
Stacy Valles 619.876.6803
Chandra Bloomfield 775.443.7842
Henry Bloomfield 512.963.3187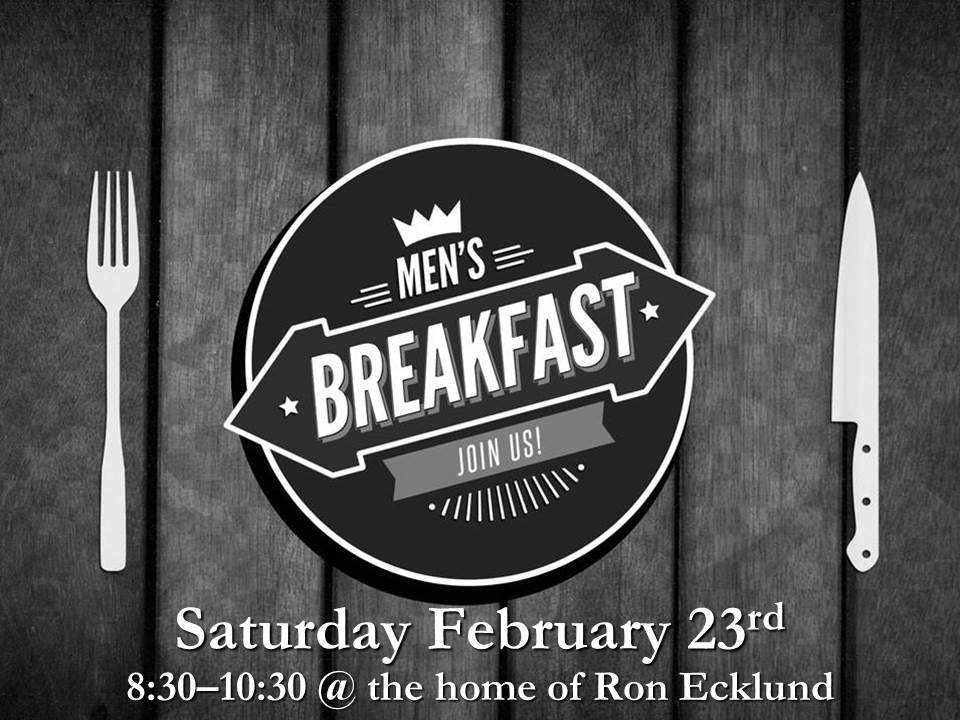 Men's Breakfast – February 23rd
All men are welcome to join us for a men's breakfast on Saturday February 23rd at
8:30am.
Please RSVP
to Ron at
recklund4@cox.net
or at 702.434.8031.
Ron Ecklund home
2910 La Mesa Dr.
Henderson, NV 89014