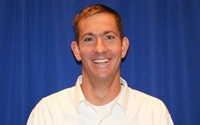 Kevin Scott – Lead Pastor / Elder
Kevin Scott is the founding pastor of The Stream. He has been in full-time ministry since 1994. He was born and raised in Cincinnati, Ohio and is a graduate of Purdue University with a double major in Dietetics and Nutrition, Fitness, and Health. While at Purdue, Kevin participated in campus ministries and was on the Purdue Men's Swim Team. After graduating from Purdue he served in college ministry for several years with Worldwide Discipleship Association at Purdue, at the University of Tennessee in Knoxville, and on mission trips to Kenya and Uganda in Africa. Kevin then went on to seminary at Trinity Evangelical Divinity School in Deerfield, IL and completed a Master of Divinity (M. Div.) degree, graduating with honors in 2002. After seminary, he and his family moved to Las Vegas to begin the process of starting The Stream.
In addition to serving as the lead pastor of The Stream, Kevin has also worked part-time since 2006 as a Pastoral Counselor at Renewing Life Center and has remained on staff with Worldwide Discipleship Association since 1994. In the summer of 2014, he established Pastor Kevin Weddings, to officiate wedding ceremonies and/or provide pre-marital counseling to couples who are in need of a wedding officiant and may not have a pastor. Pastor Kevin is thrilled to be involved in the community and enjoys the opportunities God gives him to meet and serve people.
Kevin has been married to his wife Lauren for over 25 years and they have 3 adult children. He enjoys family time, swimming, reading, and the outdoors (especially beaches, lakes, and national parks).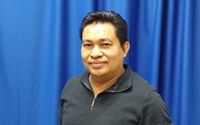 Harold Casaclang – Elder
Harold Casaclang is originally from the Philippines, where he came to faith in Christ as a child. He started his ministry as a VBS teacher at the age of 13. He has been involved in children ministry since then as Sunday school teacher, Awana teacher, VBS teacher and director. Harold and his family migrated to the U.S. in 2003. He taught in Las Cruces, NM for 6 years before moving to Las Vegas, NV in 2009. He is currently employed as a high school Math teacher in CCSD. Harold became a member of The Stream in January, 2010. It is his true personal desire to love and care for God's people, knowing fully that it was the Holy Spirit who placed him as an overseer in the church. Harold is married to Regina and they've been blessed with two wonderful sons, Hareign Dave and Harl Jabez.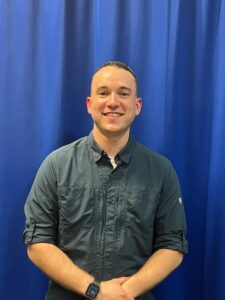 Mayson Algeyer – Elder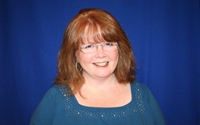 Carol Stewart – S.W.i.M. – Stream Women in Ministry – Women's Ministry
Carol Stewart has been at The Stream since the fall of 2008. She has been married to Todd for more than 20 years, has a son in college and a daughter in high school, and previously served as our Kids' Creek director from 2010-2017.
Carol is a 1990 graduate of UNLV in Accounting and worked in that field for about a decade.
Her gifts are in leadership and administration, and one of her passions is teaching the Inductive Bible Study Method. Carol is involved in women's ministries, particularly in leading our women's house group.
Her interests and hobbies include time with her family, snow skiing, photography, reading, white water rafting, jazzercise, and volunteering at The Stream and at her children's school Lake Mead Christian Academy (LMCA).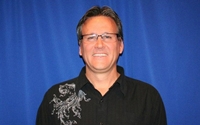 Lenny Smith – Treasurer
Lenny Smith and his wife Julie have been active members of The Stream since 2005. Lenny works as the Director of Loss Prevention for Skechers. He faithfully serves our church as our Treasurer and leads our financial team.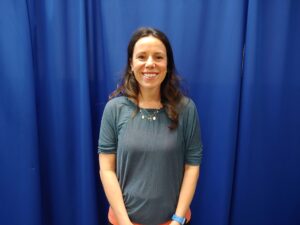 Christina St. John – Kids' Creek Director
Christina St. John and her family joined the Stream in 2021. What attracted them specifically to the church were the compassionate and loving people and the direct and biblical message received by Pastor Kevin each Sunday morning. Born and raised in Las Vegas, Nevada with her background in health and wellness Christina enjoys a wide array of outdoor adventure. She enjoys swimming and long distance road cycling and lifting. These days her workouts are quite different looking chasing after her young children, Matthew and Gabriella. The most important job in her life is raising her children to come to know who Christ is and what he has done for them.
As the Kids' Creek children's director Christina believes as parents and teachers it is our responsibility to point our children to the truth of God's word and to live it out in our own lives for them daily.
Proverbs 20:7 says, "The godly walk with integrity; blessed are their children who follow them."
Spiritual training, like any discipline, requires diligence and intentionality. It takes planting those little seeds of faith in our children incorporating the Word of God and his message into the rhythm of daily life. Sunday school is just a brief chapter in their lives it must be practiced at home for the harvest to bloom.
The fruits of your labor likely won't be glimpsed for many years, but your children will be well established in biblical truth so that when they're old, they will not depart from what you've taught them.