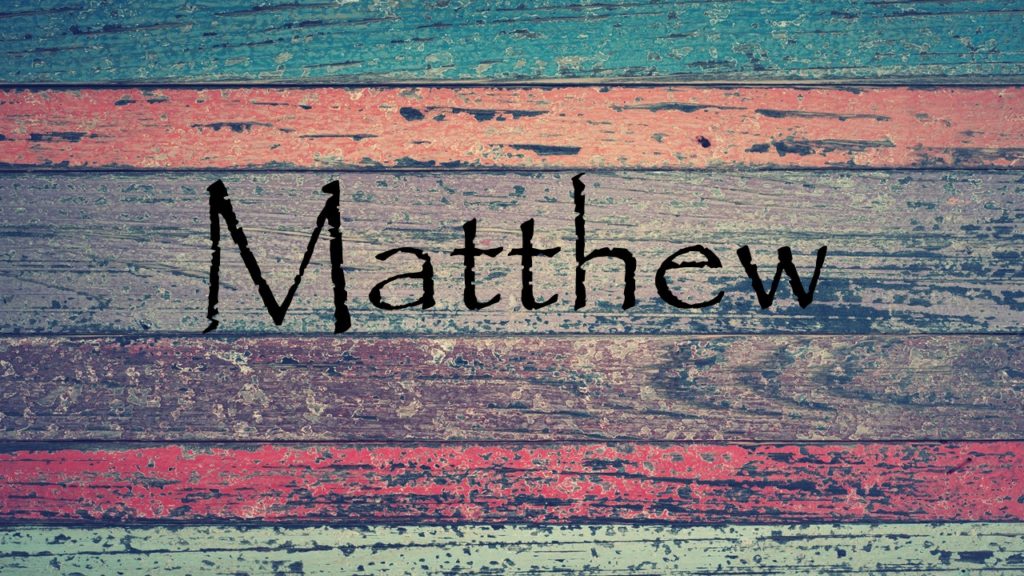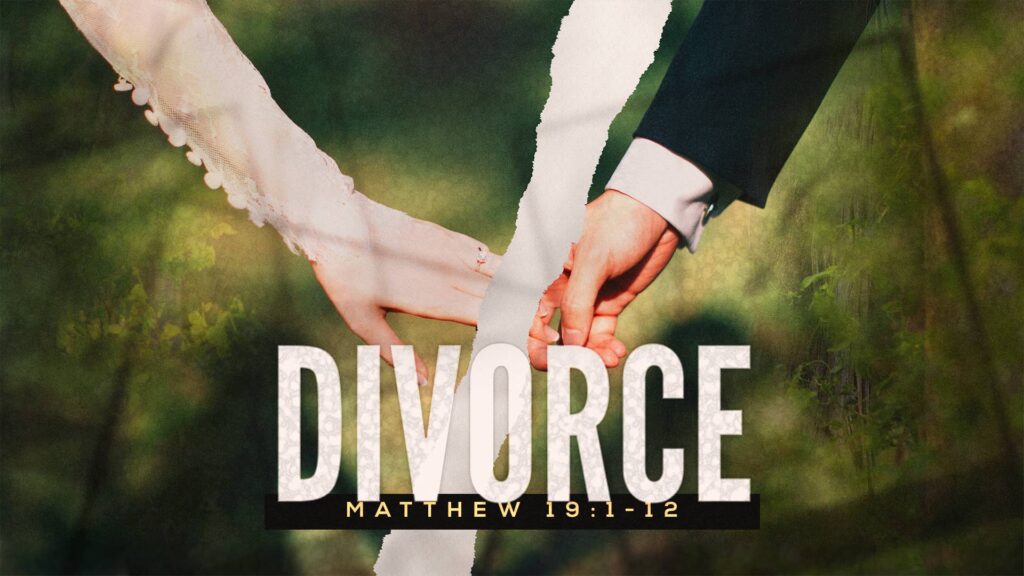 Join us on Sunday mornings
at 10 AM In-Person or Online!
The Stream meets in-person at 7220 S. Paradise Rd. and we also live stream our services. Our worship services include a time of fellowship, prayer, worship with singing, and a message from Pastor Kevin Scott. We currently are working our way through the Gospel of Matthew. This Sunday October 3rd Pastor Kevin will be sharing a message from Matthew 19:1-12 titled Divorce.
Click below for the link to connect to
The Stream online on Zoom:
Meeting ID: 846 1376 4213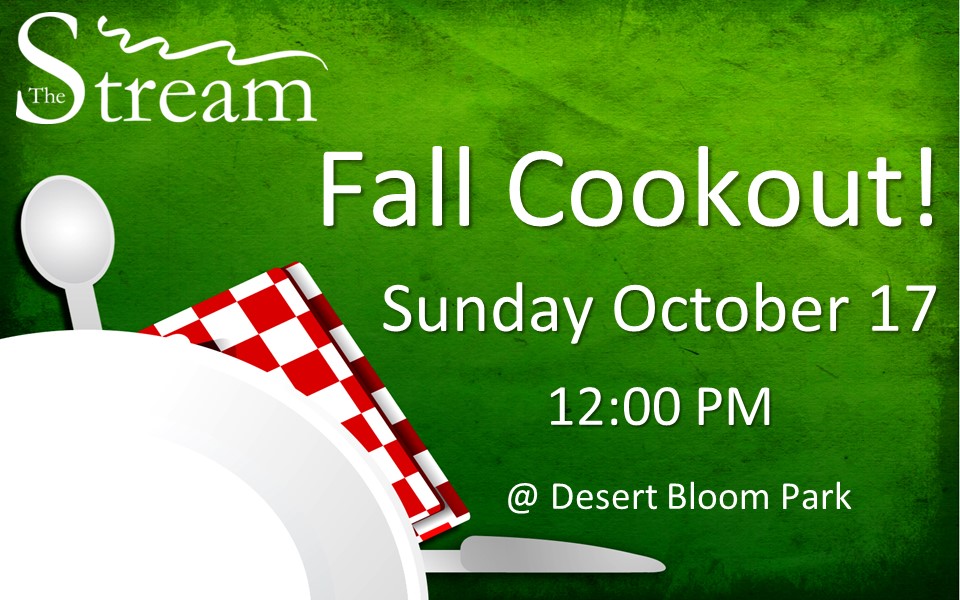 Fall Cookout – Oct. 17th
Please plan to join us for our annual Fall Cookout after the service at Desert Bloom Park on Sunday Oct. 17th! The church will provide hamburgers and hotdogs. Please feel free to bring a side dish (such as a salad, casserole, fruit), and/or snacks (chips, pretzels, etc.), and/or a dessert, and/or some drinks to share.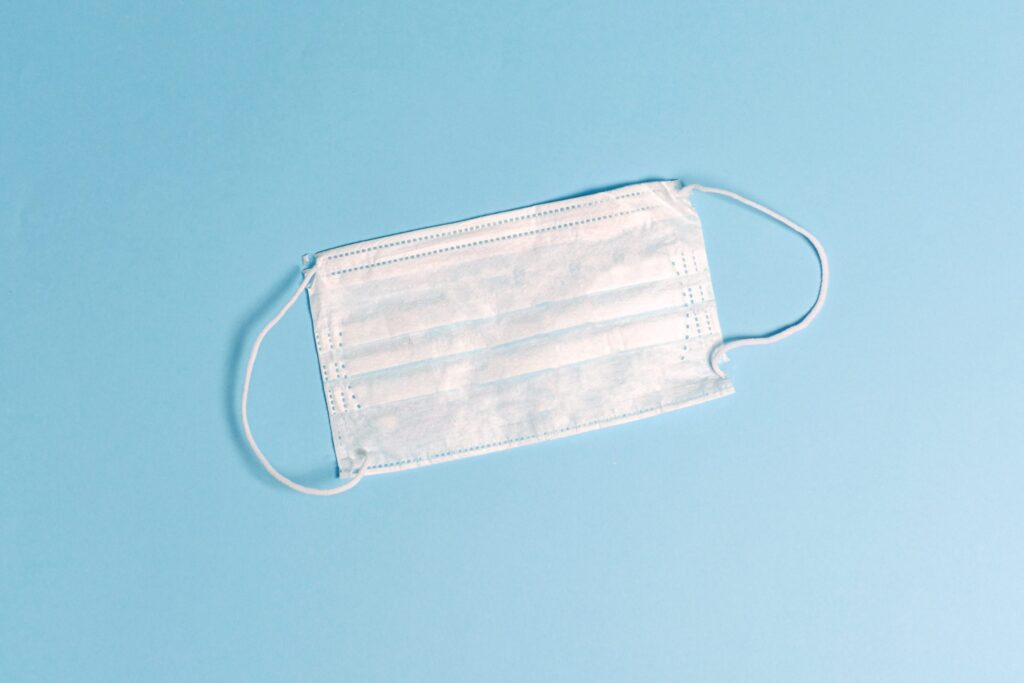 Unfortunately, due to the recent surge of COVID, the mask directive has been reinstated for public gatherings indoors effective Friday July 30th. We have been asked to resume wearing masks during our Sunday worship services. This directive applies, whether vaccinated or not, when physical distancing cannot be maintained. Certain exemptions do exist,
Thanks in advance for your cooperation!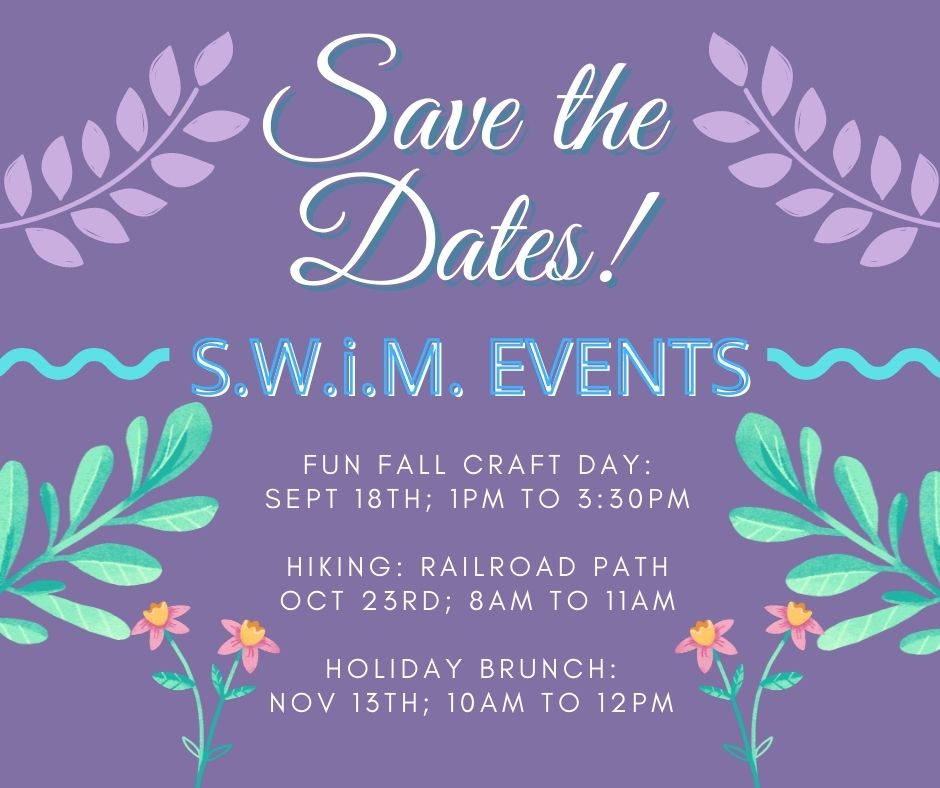 Stream Women in Ministry (S.W.i.M.) Upcoming Events
All women are welcome! See the slide above for events Sept. 18th, Oct. 23rd, and Nov. 13th! Timely updates will be communicated via the SWiM Team GroupMe group. If you are not yet a member of the SWiM Team GroupMe, please contact
Carol Stewart at 702-340-8894.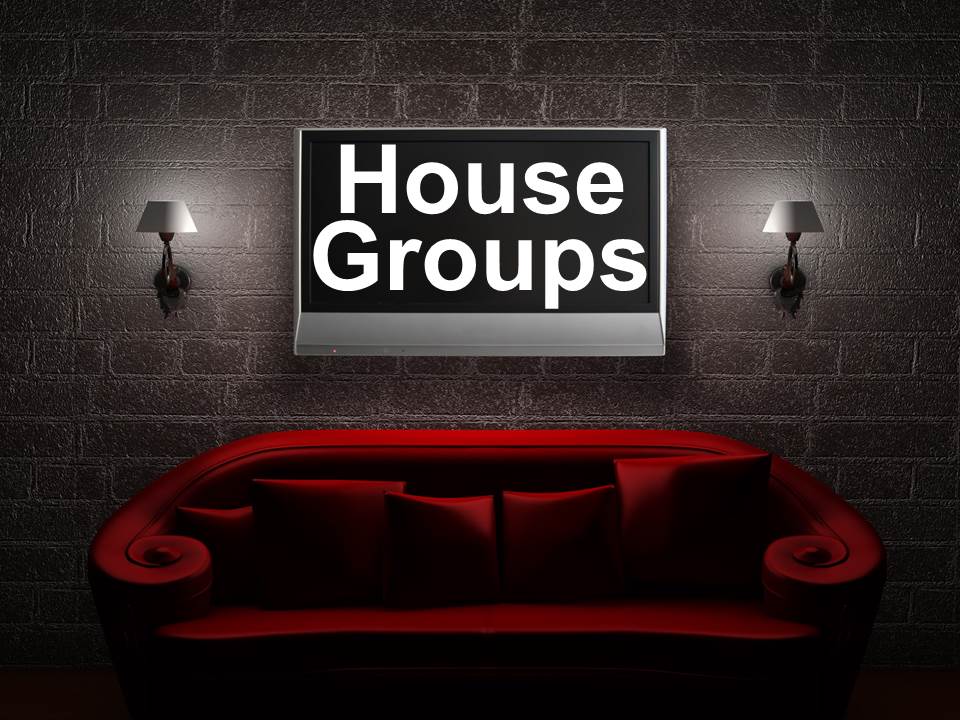 HOUSE GROUPS at The Stream
House groups are our small groups that meet for friendships, mutual encouragement, prayer, Bible study, and spiritual growth.
We encourage you to participate in one or more of our house groups. To do so, simply get in touch with the contact person for whatever group(s) you are interested in below:
Henderson Tuesday Night House Group – 7:30pm. Contact Pastor Kevin at 702.326.1642. We are beginning a new study in 1 John starting on Tuesday Oct. 5th on Zoom. The zoom link and details are:
Meeting ID: 870 0616 0515
Men's Breakfast – Contact Eric Windham at 805.428.4005.
Young Adult Ministry – Contact Eric and Amanda Forbes at 352.26.2.0294 or 678.480.9031.