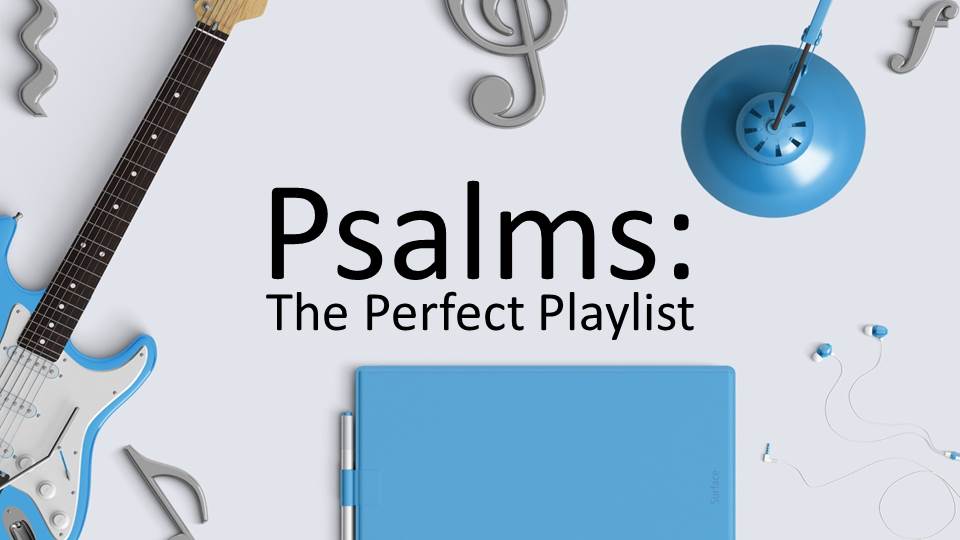 Join us on Sunday mornings at 10 AM for our current message series titled Psalms: The Perfect Playlist!
Las Vegas Rescue Mission Toy Drive – Now- Dec. 1
Join us for a mercy ministry opportunity with the Las Vegas Rescue Mission to benefit the homeless with children. Toy donations can be brought here to church now through Dec. 1st. Please only donate new and unopened toys for an age range of 3-15 year old children. A few ideas: Puzzles, toy cars, dolls, board games, sports balls. If you have any questions, please see or contact Mariane Gamayao at 702.301.3418.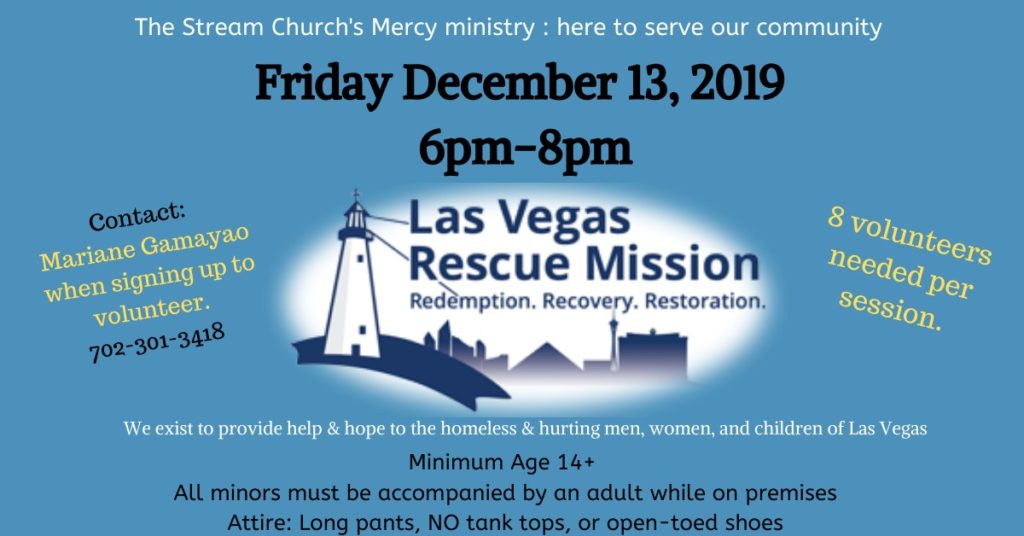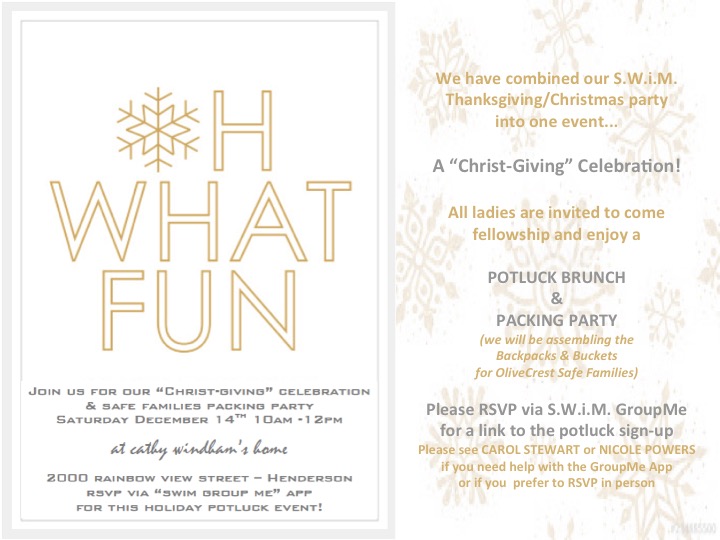 S.W.i.M. "Christ-giving" Celebration – Dec. 14th
All women are welcome for a
"Christ-giving" Celebration
, which is a combination of Thanksgiving/Christmas holiday celebrations. There will be a potluck brunch and a packing party for our Olive Crest-Safe Families Backpack/Bucket donations.
10am-12pm
@ Cathy Windham's Home: 2000 Rainbow View, Henderson.
RSVP
via the S.W.i.M. GroupMe App or to Carol Stewart at 702.340.8894 or Nicole Powers at 661.878.1232.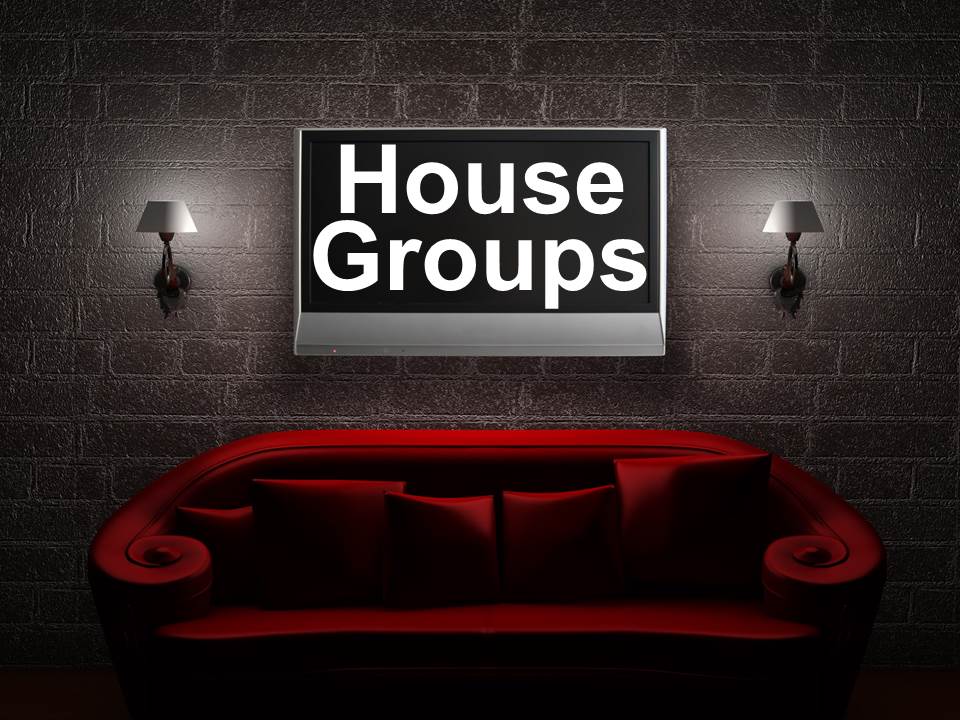 HOUSE GROUPS at The Stream
House groups are our small groups that meet in homes for friendships, mutual encouragement, prayer, Bible study, and spiritual growth.
We have multiple groups in various geographical areas of our city. Below are some details and the contact person for each group:
Henderson Tuesday Night House Group – 7:30pm. Contact Pastor Kevin at 702.326.1642.
North-side Tuesday Night House Group – 7:00pm. Contact Harold Casaclang 702.600.2833.
Women's House Group – Meets Mondays. Contact Carol Stewart 702.340.8894.
Henderson Sunday Group
– 12:30pm. Contact Donny Powers 661.878.2305.
Men's Breakfast – Contact Eric Windham 805.428.4005 or Todd Stewart 702.241.5563.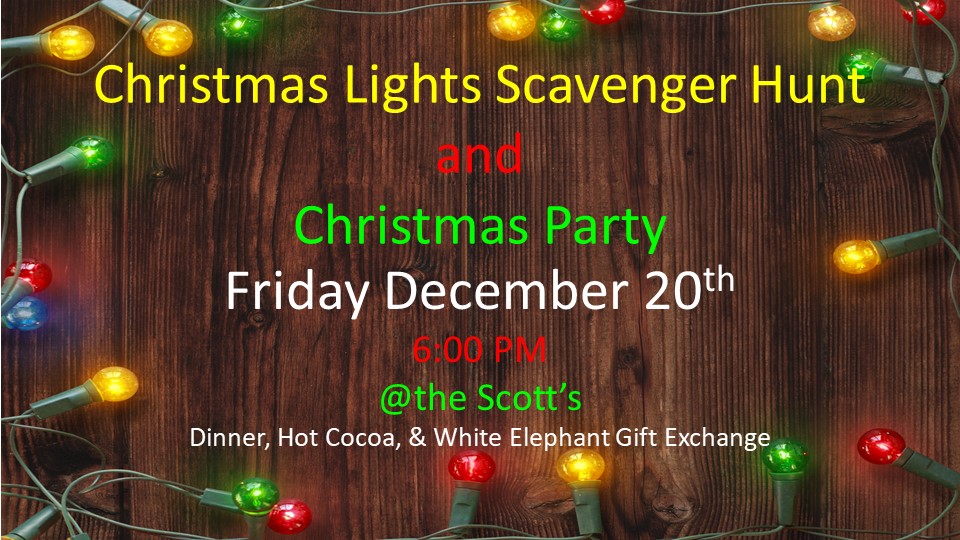 Christmas Lights Scavenger Hunt & Christmas Party
All are welcome to join us on Friday December 20th for a fun night of searching for Christmas decorations together as teams. We will meet at the Scott's at 6:00pm, drive around Henderson, and meet back up to see who found the most! Dinner and hot cocoa will be served after the scavenger hunt and we will have a white elephant gift exchange. Please RSVP to Lauren via text at 702.326.3429. (23 Charmartin St., Henderson, 89074)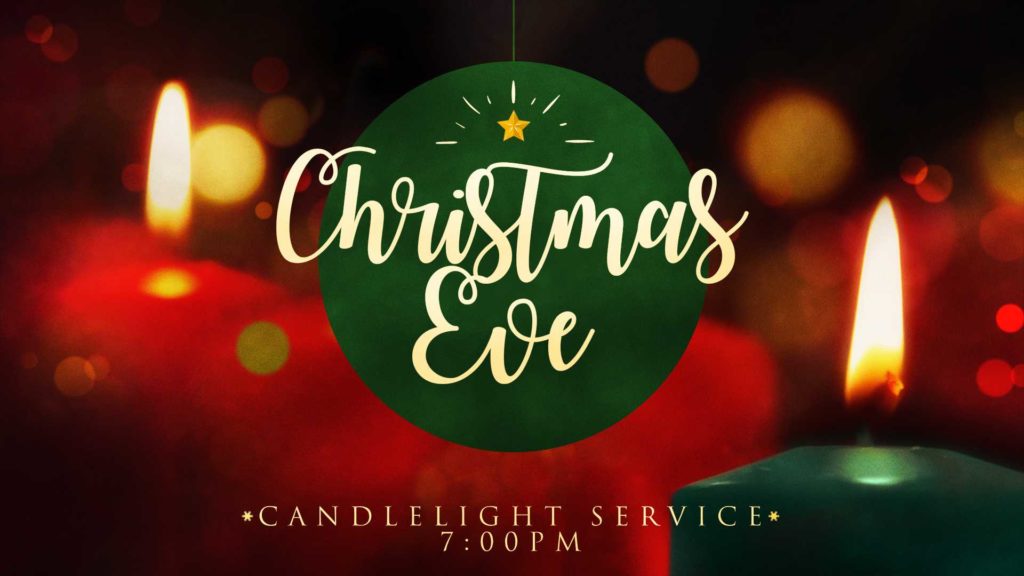 Candlelight Christmas Eve Service
We will be having a 1-hour Candlelight Christmas Eve Service at our regular location: 7220 S. Paradise Rd. Las Vegas 19119 at 7:00 PM. There will be Christmas Carols, Christmas treats, hot cocoa, candles, and a brief Christmas message. Feel free to bring food / treats to share.