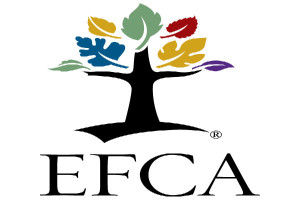 The Evangelical Free Church of America (EFCA)
The Stream is affiliated with the Evangelical Free Church of America (EFCA), which consists of over 1500 churches in the U.S. The mission of the EFCA is: "To glorify God by multiplying healthy churches among all people." The Stream is one of these new churches, and we want to be a part of multiplying into other healthy churches (by starting other new churches) in the days ahead! What does the name mean? The term Evangelical refers to our commitment to the proclamation of the Gospel and to the authority of Scriptures as being inerrant in the original autographs and the only safe and sufficient guide to faith and practice. The term Free refers to our form of church government, which assures that the local churches are free from a central controlling body. Evangelical Free Churches depend upon the active participation of pastors and lay people in the decisions and direction of the local church. You can find out much more about the EFCA at their web page at the link below.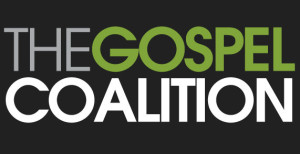 The Gospel Coalition
The Gospel Coalition is a fellowship of Evangelical Christian churches that is committed to the centrality of the gospel of Jesus Christ and to conforming ministry practices to the Scriptures. The Gospel Coalition provides numerous online resources, articles, blogs, training materials, and conferences. The Stream affirms the foundation documents and confessional statements of The Gospel Coalition. We are part of the Gospel Coalition network and are listed in the church directory on The Gospel Coalition's website.
Worldwide Discipleship Association's

mission is to serve the church worldwide by developing Christlike character in people and equipping them to disciple others according to the pattern Jesus used to train his disciples. This ministry has worked with churches, college campus ministries, and youth groups to help people grow in their relationship with God and to equip them to help others grow.
The Stream supports the ministry of Worldwide Discipleship Association (WDA) as one of our partnering ministries.
WDA has various materials and resources available at their website, several of which we utilize in Watershed
at The Stream. Check out their website for more info and resources.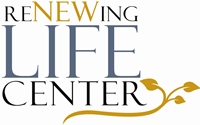 Renewing Life Center
Renewing Life Center is a non-profit Christian counseling center that exists to help facilitate right relationships with God, self, and others. Renewing Life Center provides compassionate Christian counseling to individuals, couples, and families in a peaceful and confidential setting. The Stream is a partnering church with Renewing Life Center and Pastor Kevin Scott has served as a Pastoral Counselor part-time at Renewing Life Center since 2006. See the Renewing Life Center web page below for more details, including the various services they provide.
Club Christ Ministries
Club Christ's mission is to empower urban youth to transform their communities for Christ. In addition to academics, Club Christ's Centers focus on spiritual growth and are often located in areas that are known as "dechurched". As the income in an area decreases, churches and new church plants often relocate to the suburbs. Club Christ's seeks to be the arms of the church reaching into the community. Club Christ Ministries focuses on sharing the gospel to young people through relevant and engaging Bible-based activities and discussions and about 80% of our students participate in our weekly Bible studies. They learn who Jesus is, how to study the Bible, and how to apply their faith in real-life situations.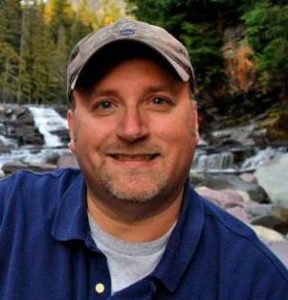 Youth With a Mission / Mission Builders International – Craig Blair
Craig Blair is a native of Montana and grew up in the local Flathead Valley town of Columbia Falls before attending college in Havre, MT. It was during his freshman year at college that Craig clearly heard the gospel and put his trust in Jesus Christ as his Savior. Following his graduation from college, Craig joined the ministry of Campus Crusade for Christ (now known as Cru). He served as a staff member of Cru for 26 years, starting out in 1987 with a media team at their headquarters in San Bernadino, CA.
In 1993, after making several ministry trips to Russia, he worked as producer of a multi-media slide presentation called The Scarlet Thread of Redemption, developed specifically for outreach in Russia. Craig has lived overseas in Russia for a total of 9 years and has traveled extensively throughout the former
Soviet Union. In addition to his work in multi-media and video production, he served six years on the High School Ministry team in Moscow, Russia, for which he also help to organize and run various English camps.
Craig returned to his hometown roots in the summer of 2013. Sensing the Lord's call to pursue a staff position locally with
YWAM (Youth With a Mission)
, he completed his Discipleship Training School at YWAM Montana – Lakeside and joined the
Mission Builders International
team in April 2014.
Dr. Dave Culmer – Mission to the World
"My name is Dave Culmer and I'm a missionary with Mission to the World. I have lived in Sofia, Bulgaria for the past ten years where we have been focused on outreach efforts, in partnership with a local denomination—the Union of Evangelical Congregational Churches, toward the goal of fostering a church-planting movement. To that end, we engage in various outreach efforts aimed at reaching out to non-believers for evangelism and discipleship, as well as continuing the process of discipleship of believers, that we might see a church-planting movement developed where national believers are maturing in their faith and leading the movement to take the Gospel to their fellow Bulgarians.
I'm a physician certified in family medicine. Family physicians thrive in environments where they are dealing with a variety of patients ranging from children with the usual viruses and more complicated illnesses to pregnant mothers to people dealing with occupational injuries to the elderly and folks with chronic health issues. We thrive in a context of variety and enjoy being engaged with and caring for people of all ages and backgrounds.
I am the director for a summer internship called The Well. This is a two-month mentored summer internship generally geared toward Americans and Bulgarians in their 20's. They participate in daily discussions/lectures throughout the weekdays pertaining to missions and cultivating their own life with Christ, and they are involved with outreach through English Clubs ministries. I am involved with the teaching and outreach, and I'm a mentor for the men. Oversight and execution of this is essentially a full-time job for me from mid-May to early August.
Most significantly (in my opinion), I'm a mentor. I am part of the core leadership of our church plant, and facilitating our leadership has primarily fallen to me. Whereas our team leader is a great strategist and vision-caster in ways that I'm not, my gifts lie more in mobilizing people toward executing as they are encouraged to grow in their own faith and walk with Him. I'm more gifted as a shepherd who encourages and exhorts others to be their best in the roles and gifts that they have. So, part of my week is spent in both facilitating planning meetings; active involvement in the weekly worship services—alternately teaching, leading worship, or facilitating flow of the service; and mentoring the other men in leadership. I also spend time mentoring other men from the church plant who are NOT YET in leadership with the expectation that God desires them to grow in their relationship with God and in the exercise of their gifts. The "proto-session" of leaders is composed of three of my best Bulgarian friends—Vlado, Boyan, and Petko—my team leader, Dal, and myself. God has given me the privilege to mentor my Bulgarian friends and brothers. We are a team of equals, just that I have some life experience and theology to draw upon as we work together through the challenges of seeing His church grow.
I am still a physician, of course. As such, I work with churches in the denomination here to bring over one or two medical teams per year from the US, and we do outreach clinics in those local churches for the purpose of reaching out to the community and sharing the Gospel in the context of compassionate healthcare."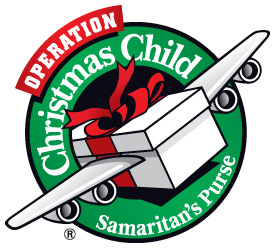 Operation Christmas Child – Samaritan's Purse
Operation Christmas Child is a ministry of Samaritan's Purse that delivers thousands of shoeboxes filled with toys and gifts to needy children around the world as a Christmas gift. Our church from the very beginning of its existence has actively participated in this ministry. Church members and participants pack shoeboxes each Fall that are delivered around the world. Each year The Stream contributes dozens of packd shoeboxes. Some of our members have also volunteered and helped at distribution centers before the boxes are shipped out around the world.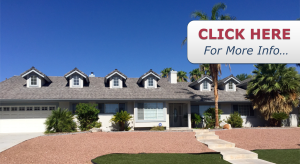 The Walter Hoving Home
The
Walter Hoving Home's
mission is: Rebuilding women's lives shattered by drugs and alcohol. The Walter Hoving Home is a residential spiritually-based home. They are a non-profit organization serving women ages 18 and over who have been involved in drug addiction, alcoholism, prostitution and other life-controlling problems. The 6 or 12 month program is geared to rebuilding broken lives in an atmosphere of warmth, trust, support and love.