Sunday House Group – Resumes in the Fall
All are welcome! This group meets every other Sunday for lunch after the service on Sunday at 12:30 PM.
This group is particularly convenient for families with children since it is an afternoon group and other young kids attend. Contact Mike Nielsen at 791.351.3077 or
michial.boyd.nielsen@gmail.com
for details, location, and the next meeting.
Women's House Group – Thurs. morning or Thursday evening – Resumes in August
All ladies are welcome to participate in this group as they do a survey/overview of the Old Testament together. There are two meeting options to choose from:
Thursday mornings
from
10:00 AM-12:00 PM or Thursday evenings from 7:00-9:00 PM
. The group meets at the home of Carol Stewart
2024 Bobtail Circle, Henderson, 89012
. For more info, contact Carol by phone or text at 702.340.8894 or at
toddcar@earthlink.net
Girl's House Group – Sunday afternoons
All Jr. High and Sr. High girls are welcome to attend this group which meets a couple times a month on Sunday afternoons. The group is led by Rachelle Windham. For more info such as time, location, and the next meeting contact Rachelle by phone or text at 805.813.9528
Friday Night House Group
This group meets at
Grouchy John's Coffee house
(Maryland / Wigwam) on Friday evening from
7:45-9:00 PM
. They are doing a study / discussion in 1 and 2 Timothy. For more info contact David Derasmo by phone or text at 702.469.3290 or at
davidderasmo@gmail.com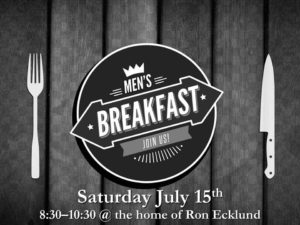 Men's Breakfast – July 15th
All men are welcome to join us for a men's breakfast on Saturday June 17th at 8:30am. We have a fellowship breakfast, followed by a devotional and discussion.
Ron Ecklund home
2910 La Mesa Dr.
Henderson, NV 89014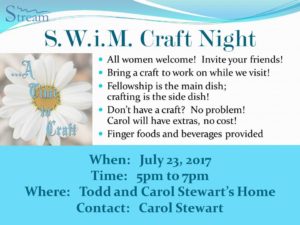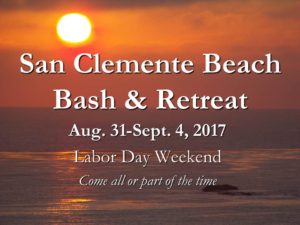 Our church is planning a weekend getaway to San Clemente, CA. We will have a worship service, campfires, and fun times at the beach.
San Clemente State Beach Park is a very nice and popular campground overlooking the ocean with restrooms, showers, and nearby grocery stores and shops. Campsites have shaded pergolas, a large picnic table, a fire pit, and it is a short paved stroll down to a beautiful beach. San Clemente is one of the most popular spots in Southern California for surfing, boogie boarding, and beach recreation.
To reserve a site, go to reserveamerica.com. For your convenience
CLICK THIS LINK HERE
As of now, the San Clemente State Park campground is showing full for Labor Day weekend (check for cancellations), but there may be some campsites at the nearby San Onofre State Park/San Mateo campground (about 2 miles away) still available and you can still join us at the beach as well as visit the San Clemente campground throughout the weekend.
Can people who don't want to camp go?
Definitely! There are numerous lodging options nearby for people who don't want to camp, but who want to join us for all or part of the time!